Please join us for a virtual RMSETAC meeting in Fall 2021!
The 2021 annual spring meeting is postponed to
October 13-14, 2021
More meeting details and information about submitting an abstract will be posted here and shared via email. Thank you for your patience. We look forward to seeing you all!
.
.
Register Online Now
(please complete this form first)
Add/Renew Membership
---
Meeting announcement and call for abstracts
Sign up for an R symposium presentation (deadline TBD)
Submit an abstract for the regular scientific program (deadline TBD)
---
Day 1: Thursday, TBD
R Users Symposium
R: Not just the 18th letter of the alphabet
For the first day of our annual meeting, we'd like to hold an R Symposium where R users can showcase a specific package or packages that they find to be useful in their work. We think this symposium will be useful for the entire scope of our membership – from the experienced coder to the old-school point and click software diehard.
Some presentation ideas include the following:
Show your professor why your favorite graphing package beats Prism Graphpad for producing data visualizations
Demonstrate your streamlined ability to calculate upper confidence limits compared to EPA's ProUCL tool
Explain how Tidyverse has decreased the slope of the R learning curve.
Presenters will prepare a slideshow (no live R scripts) to demonstrate the utility of the package(s), but will also bring a sample data set and script to share with members after the symposium. This won't be a workshop where folks try to follow along in R, but rather a place to showcase the most useful data science tools for environmental chemistry and toxicology work with broad applicability to our field. The sample data sets and scripts will be provided afterwards so folks can have a starting point if they want to learn more about the packages you showcased.
In lieu of an abstract for this symposium, please fill out this form to tell us what package(s) you'd like to present and provide a short description, like the examples above, to describe your presentation. Please be sure to complete the form by TBD.

Day 2: Friday, TBD
General scientific meeting with plenary speaker Dr. Pete Cadmus
We are pleased to announce that our plenary speaker for the technical scientific program will be Pete Cadmus. Read more about Pete and his plenary talk below.
The road to Type II errors is paved with great intentions: How efforts to do 'good science' led to bias in both experimental methods and policy. How do we avoid this in future water quality research?
Colorado led the nation in the creation of water quality standards in the 1960s, ten years before the creation of the USEPA. Colorado Fish and Game (now Parks and Wildlife) conducted extensive aquatic toxicology research to help what is now CDPHE create some of the nation's first water quality standards for aquatic life. For numerous toxicants, these experiments were often the majority of available data included in national standards of the 1970s. Despite the early regulation of pollution, growing fish in the state has always been difficult. Sustaining fish populations without hatcheries is rare in Colorado. How did the state with the first water quality standards become so dependent on stocking? Experimental design, scientific guidelines, derivation guidelines, and regulatory policy were all created with the best of intentions, but have been slow to modernize since the '60s, '70s and '80s. Experimental designs often fall into a dichotomy in which some designs minimize the chance of accidentally finding a toxic effect (Type I Error), while others attempt to minimize the odds of failing to find toxic effects that are present (Type II Error). This dichotomy, along with the methods for the derivation of standards and regulatory policy for pollution, may have accidentally led to bias that was not favorable for our state's fisheries. This discussion aims to explore the history of aquatic toxicology research and policy facing the Headwater State's fisheries. As guidelines for the derivation of standards and other policies are modernized, how can we prevent the bias that was created with the best of intentions?
Speaker Background: Dr. Pete Cadmus serves as Colorado Parks and Wildlife's Aquatic Toxicology Research Scientist where he directs the CPW Aquatic Toxicology Laboratory, a facility that conducts novel field and laboratory research to inform water quality standards and management decisions. Pete's Ph.D. in Ecology and M.S. in Fish, Wildlife and Conservation Biology were received from Colorado State University. Pete triple-majored (BS) in Biology, Natural Resource Management, and Policy Analysis at the University of Wisconsin – Steven's Point. As a licensed public school teacher (k-12 Science) and namesake of an annual outdoor educator's award, Pete has spent over three decades doing environmental science research or science education or something in between. Coming from social science and hard science training, Pete loves exploring how policy and science interact.
Following the plenary presentation, our technical scientific program will continue with platform and poster presentations. Please be sure to submit your abstract by TBD.

*For those members who live outside of Colorado's Front Range and would like to participate remotely, please contact us at rmsetac@gmail.com
---
Thanks to the 2020 RMSETAC Sustaining Members for their support!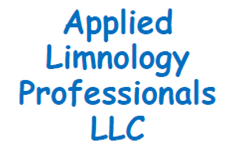 ---
Rocky Mountain Chapter Meeting Archives